International Master Classes in early music
The international Master Classes organized by Paesaggi Musicali Toscani will be held from August 24 until August 27 in San Quirico d'Orcia, at the beautiful Palazzo Chigi in the center of the town.
The classes will be directed towards both individual instrumentalists and chamber music groups who wish to deepen their studies of early music. The professors of this musical full immersion count as some of the most prestigious specialists in early music.
Both teachers and students will doubtless be inspired by the unrivaled beauty of the Val d'Orcia. In addition to daily individual lessons, there will be the opportunity for each participant to explore chamber music repertoire with other students. This will be made possible by the presence of a harpsichordist in residence in collaboration with Piccola Accademia di Montisi.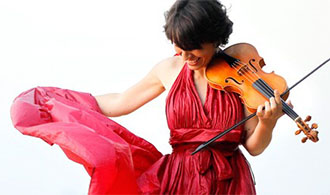 VIOLIN – Amandine Beyer
August 24-27
Amandine Beyer has been recognized for years as a point of reference in the interpretation of the Baroque repertoire. Her recording of the Sonatas & Partitas by J. S. Bach in 2012 received plaudits and consensus from the most prestigious international critics, including Diapason d'or de l'année, Choc de Classica de l'année, Editor's choice de Gramophone, Prix Academie Charles Cros and Excepcional de Scherzo. Her rendition of Bach's second Partita was choreographed and performed by Anne Theresa Keersmaeker and Boris Charmatz.
She performs regularly in the world's most important concert halls and festivals (Théatre du Chatelet, Festival de Sablé, Innsbruck Festwochen, Konzerthaus of Vienna…). She divides her time between performing with various music ensembles : les Cornets Noirs, duos with Pierre Hantai, Kristian Bezuidenhout and Laurance Beyer as well as her own ensemble, "Gli Incogniti" (their CD's devoted to Vivaldi's Four Seasons and Corelli's Concerti Grossi have been lauded by international critics as new high points in the performance of this repertoire).
Her other great passion is pedagogy. She teaches at ESMAE of Porto (Portugal, and also holds masterclasses worldwide (France, Taiwan, Brazil, USA and Canada). Since 2010 she has taught baroque violin at the Schola Cantorum Basiliensis in Switzerland.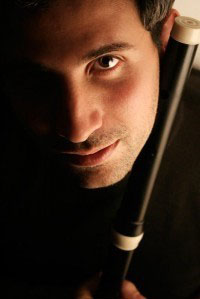 FLUTE – Manuel Granatiero
August 24-27
Manuel Granatiero was born in Naples in 1976. In 1991, he was awarded the third prize at the international prize "MittelEuropa". He earned his diploma in 1994, subsequently earning the "Premier Prix " with the unanimity of the jury at the "Accademia Italiana del Flauto" with R. Guiot . He continued his studies in modern flute with Alain Marion (Académie de Perfectionnement d'été, Nice), Irena Grafenauer (Mozarteum, Salzburg) and Angelo Persichilli (Accademia di S. Cecilia, Rome). In 1998 he began studying baroque flute with Laura Pontecorvo. In 1999 he was admitted to the "Koninklijk Conservatorium " in Brussels , where he studied baroque and classical flute with Barthold Kuijken, Marc Hantai and Frank Theuns and where he graduated "with distinction" in 2004.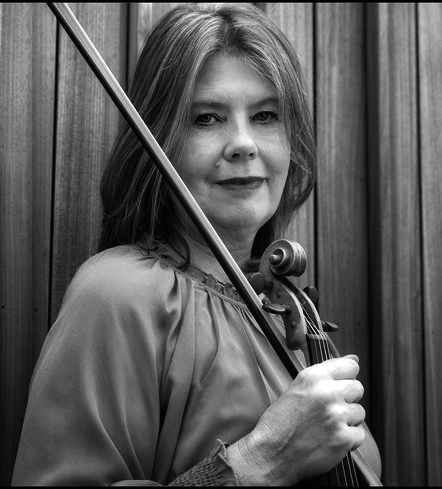 ALEXANDER TECHNIQUE – Aingeala De Búrca
August 24-27
Aingeala De Burca is a classical and baroque violinist who teaches musicians how to improve and enhance their performance standards.
She has a degree in music from Trinity College, Dublin, a degree in baroque violin performance from Kungliga Musika Högskolan (KMH), Stockholm, anda master's degree in violin performance from the University of Limerick, Ireland.
She has performed with top Irish professional orchestras, prominent Irish rock bands, and in theatre productions. She has used her improvisational and compositional skills for creating music projects in educational, community and outreach settings.
In addition to drawing upon her extensive and varied performance experience, Aingeala uses her training as a music therapist and an Alexander Technique teacher to teach lessons that are specifically designed to bring out the best in every student.
Committed to the education of musicians and the development of their performance practices, Aingeala travels frequently throughout Europe to work with musicians.
Her unique classroom collaboration with Amandine Beyer focuses on helping violinists realise greater freedom of expression thereby achieving higher standards of mental and physical performance
Costs
PARTICIPANTS:
Nonrefundable entrance fee: € 200

Tuition: € 300 to be paid before the start of the classes.

IMPORTANT: Because of the high number of requests for entrance into the class of Amandine Beyer we ask prospective students to wait for a confirmation e-mail from us before paying the deposit of 200 euro. As soon as the e-mail is received, the student will have 10 days to complete payment.
NON PARTICIPANTS
30 euro for each lesson or 70 euro for the right to be present at any or all classes
N.B.: the tuition includes free accommodation in dormitories in the center of San Quirico d'Orcia. We ask participants to report upon enrollment if they wish to use them or not. For those wishing different accommodations, please contact the festival for help in finding the most convenient solution.
SIGNING UP:
In order to sign up and reserve a place in the master classes it is necessary to
– Complete the FORM ONLINE (name, last name, place and date of birth, address, telephone number, tax ID number, short biography)
The resulting e-mail will constitute the official confirmation of entrance to the classes and the commitment to pay the tuition.
The deadline to enroll in the classes is June 25.
Information for wire transfer:
Banca Monte dei Paschi di Siena
Recipient: ASSOCIAZIONE MUSICA INSIEME C/O CASINI ANNA RITA, VIA DELLA LI-BERAZIONE 5, 53027, SAN QUIRICO D'ORCIA (SI)
Account number: 290052
IBAN: IT 09 F 01030 72020 000000290052
Information to be included on wire transfer: ENTRANCE FEE – MASTER (name of teacher) – FIRST AND LAST NAME OF STUDENT