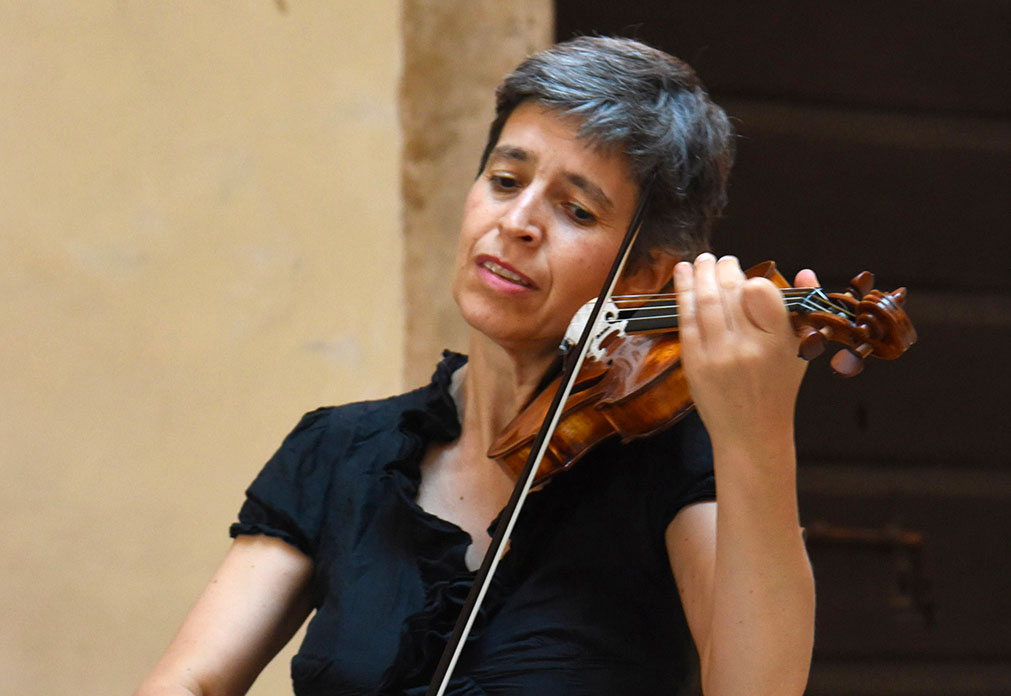 AMANDINE BEYER
Amandine Beyer has been recognized for years as a point of reference in the interpretation of the Baroque repertoire.  Her recording of the Sonatas & Partitas by J. S. Bach in 2012 received plaudits and consensus from the most prestigious  international critics, including Diapason d'or de l'année, Choc de Classica de l'année, Editor's choice de Gramophone, Prix Academie Charles Cros and Excepcional de Scherzo. Her rendition of Bach's second Partita was choreographed and performed by Anne Theresa Keersmaeker and Boris Charmatz.
She performs regularly in the world's most important concert halls and festivals (Théatre du Chatelet, Festival de Sablé, Innsbruck Festwochen, Konzerthaus of Vienna…).  She divides her time between performing with various music ensembles : les Cornets Noirs, duos with Pierre Hantai, Kristian Bezuidenhout and Laurance Beyer as well as her own ensemble, "Gli Incogniti" (their CD's devoted to Vivaldi's Four Seasons and Corelli's Concerti Grossi have been lauded by international critics as new high points in the performance of this repertoire).
Her other great passion is pedagogy. She teaches at ESMAE of Porto (Portugal, and also holds masterclasses worldwide (France, Taiwan, Brazil, USA and Canada). Since 2010 she has taught baroque violin at the Schola Cantorum Basiliensis in Switzerland.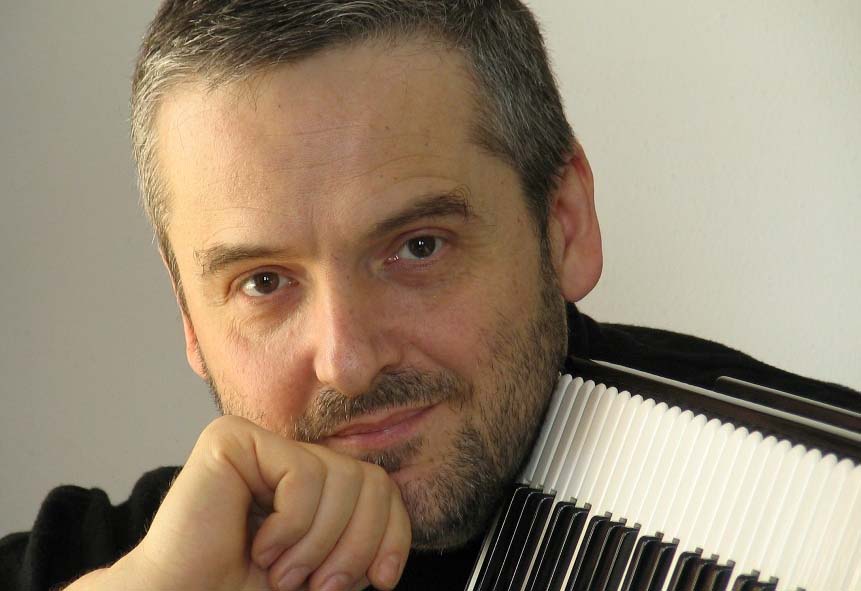 IVANO BATTISTON
IVANO BATTISTON studied Accordion with Salvatore di Gesualdo, graduating with a first-class honours degree cum laude and honourable mention from the Castelfranco Veneto Conservatoire. In 1978 he was awarded first prize at the XXVIII Trophée Mondial de l'Accordéon and subsequently he achieved a Diploma in Choral Music and Bassoon; he also studied composition with Bruno Coltro.
He has been carrying on a busy concert activity, performing for prestigious music institutions in Italy (Amici della Musica in Florence, Padua and Vicenza, Nuove Sincronie and Serate Musicali in Milan, Nuovi Spazi Musicali in Rome, Società del Quartetto in Vercelli, G.O.G. in Genoa, Unione Musicale in Turin, "Campus Internazionale di Musica" in Latina, Biennale Musica in Venice, Aterforum Festival Ferrara, Accademia Chigiana in Siena, Bologna Festival, etc.) and abroad (France, Spain, Switzerland, Germany, Croazia, Bosnia and Herzegovina, Serbia, Albania, Finland, Holland, United Kingdom, Malta, U.S.A., Russia, Chile, Uruguay, Argentina and Brazil).
As an accordion soloist he has performed with leading orchestras in Italy and Europe (Moscow Soloist conducted by Yuri Bashmet, Quad City Symphony Orchestra in U.S., Simfonični orkester RTV Slovenija Ljubljana, RAI Torino, I Solisti Aquilani, Orchestra d'Archi Italiana, Sinfonica di San Remo, "Milano Classica" and "Pomeriggi Musicali" in Milan and also with the "Arturo Toscanini" Emilia Romagna Symphony Orchestra in the last concert of the "2 Agosto" International Composition Competition's seventh edition and with the Krasnoyarsk Chamber Orchestra (Russia) at the 2004 / 2005 / 2007 edition of the Siberia – Italia Festival and in 2011.
He has collaborated with the orchestras "Opera de Lyon" and "Accademia Nazionale di S. Cecilia" in Rome, with the Kremerata Baltica and "Orchestra da camera di Padova e del Veneto", the "Orchestra Giovanile Italiana", the Ensemble Musica / Realtà in Reggio Emilia and with such musicians as David Bellugi, Mario Brunello, Pamela Hebert, Vinko Globokar, Umberto Clerici, Vittorio Ceccanti, Alexander Lonquich, Daniela De Santis, Liana Maeran, Gabriele Cassone, Ivano Paterno, Luca Provenzani, Gabriele Ragghianti, Faye Nepon, Eugenia Amisano, Avi Avital and Enzo Caroli among others.
He has recorded for Belumat Editrice, Warner Fonit, Sargasso Records, Promo Music, Profil – Hanssler, Velut Luna, Ema Records, Deutsche Grammophon, Raitre, Radiotre, etc.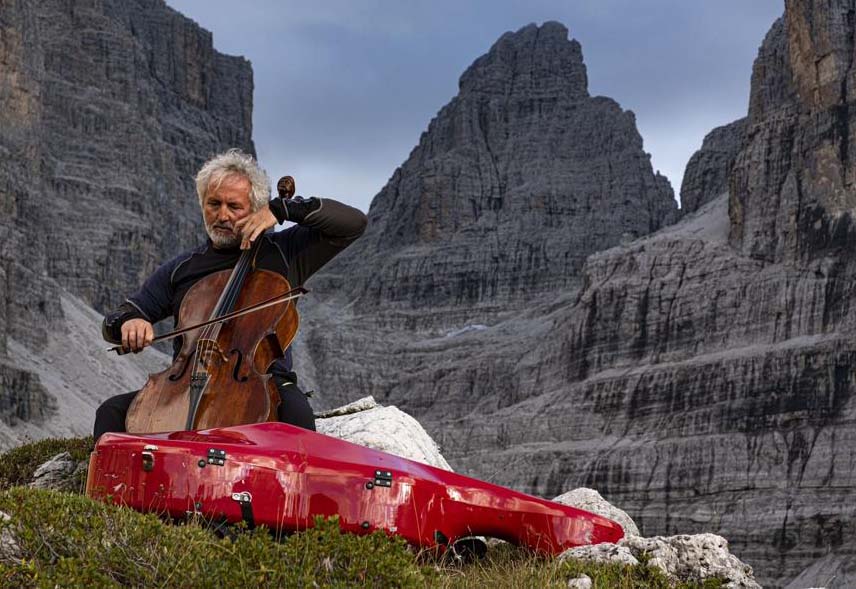 MARIO BRUNELLO
"Intense and passionate." The Strad "A great spirit." Gramophone "The sound of the cello piccolo, which oscillates between violin and cello, is sung out by Mario Brunello with apparent lightness, expressiveness and always highly virtuosic." Highresaudio.com Mario Brunello is one of the most multifaceted and sought-after artists of his generation. A soloist, chamber musician, conductor, and a pioneer of cello piccolo, he is the first European ever to win the Tchaikovsky Competition in 1986. Brunello is a cellist of an extraordinary talent that balances performing a wide-ranging repertoire spanning from early music to contemporary. Brunello's authentic and passionate performance style allowed him to collaborate with the most renowned conductors of our generation such as Antonio Pappano, Valery Gergiev, Myung-whun Chung, Yuri Temirkanov, Zubin Mehta, Ton Koopman, Manfred Honeck, Riccardo Muti, Seiji Ozawa, Riccardo Chailly and Claudio Abbado. Mario Brunello has collaborated with many of the world's leading ensembles including the London Symphony, London Philharmonic, Liverpool Philharmonic, Philadelphia Orchestra, San Francisco Symphony, NHK Symphony Tokyo, Accademia di Santa Cecilia, Orchestre P a g . 2 | 4 Philharmonique de Radio France, Orchestre Philharmonique de Monte-Carlo, Filarmonica della Scala and Munich Philharmonic, to name just a few. As a chamber musician, Mario Brunello has shared the stages worldwide with artists such as Gidon Kremer, Martha Argerich, Yuri Bashmet, Andrea Lucchesini, Frank Peter Zimmermann, Giuliano Carmignola, Maurizio Pollini and Borodin Quartet. Mario Brunello is a passionate admirer of most various forms of musical expression, but also of philosophy, science, theatre and literature. His passion for finding new ways of communication and attracting new audiences have prompted him to design performances with notable personalities such as jazz pianist Uri Caine, singer-songwriter Vinicio Capossela, the physicist Carlo Rovelli, the writer Alessandro Baricco and actor Marco Paolini, to name a few. The coming season will see Mario Brunello perform at Amsterdam Concertgebouw, Kioi Hall Tokyo, Muziekgebouw Eindhoven, Berliner Philharmonie, Vredenburg Utrecht, Zaryadye hall Moscow, La Chaux de Fonds, Sala Verdi Milan, Lingotto Turin, and Parco della Musica in Roma. Highlights of the previous season have included concerts with the Warsaw Philharmonic Orchestra, Mariinksy Orchestra St Petersburg, Tchaikovsky Symphony Orchestra Moscow, NHK Tokyo and Rai Turin Orchestra. Together with Gidon Kremer and Kremerata Baltica, Brunello has appeared at the Kronberg Festival and has toured South America. In the recent years Mario Brunello has expanded on his activity as both a soloist and conductor. Since 2018 he has been an Artist-in-Residence at the Philharmonie Zuidnederland in Eindhoven, where he actively focuses his repertoire to Haydn mixed with classicism and contemporary music. Other notable collaborations include fruitful partnerships with Kremerata Baltica, Moscow Soloists, Teatro la Fenice Orchestra, Tchaikovsky Orchestra Moscow, Kioi Sinfonietta Tokyo and ORT in Florence, to name just a few.
Brunello plays a precious Maggini cello crafted in the early 1600s. He has, however, grown increasingly fond in recent years of the "cello piccolo". This instrument shares the tuning and the technique of the violin but possesses the deep, sonorous voice of a standard cello, which inspired Brunello to explore the masterpieces of the baroque violin repertoire by Bach, Vivaldi and Tartini on this unconventional instrument. "Harmonies revealed in complete chords, cascades of notes, and fugues in three or four parts, and the monumental chaconne – this is a language and musical architecture which does not exist in the solo cello repertoire. The violoncello piccolo enables me to discover these magnificent works and to extend my own repertoire." Mario Brunello for Meet The Artist. The Sonatas and Partitas of JS Bach has been the first revelatory recording of Mario Brunello, received with praises by the international press. Performances of this cycle are programmed during the season 2020–23 all over Europe. Mario Brunello has made various recordings in exclusive for Outhere. Critics and listeners alike have been captivated by 'Sonar in Ottava', a CD released in March 2020 (which BBC Music Magazine rated as among the "best concerto recordings" of 2020), joining his life- P a g . 3 | 4 long friend Giuliano Carmignola. The highly original programme revisits Bach and Vivaldi Double Concertos performed on this occasion on violin and violoncello piccolo. "a CD of amazed baroque music, all prepared to dispense happiness." Crescendo Magazine Brunello has exploited the full potential of cello piccolo in a recording released in November 2020, dedicated to Giuseppe Tartini for the 250 anniversary of the death The CD includes Sonatas and Concertos by Vandini, Meneghini and Tartini performed with the Accademia dell'Annunciata. (Diapason d'OR) Outhere partnered Mario in his life project titled "Brunello Bach Series": a trilogy starting with a first recording dedicated to JS Bach's Sonatas and Partitas for violin, played for the first time ever on cello piccolo. The second album is devoted to the "Six sonatas for concertato harpsichord and solo violin" (BWV 1014-1019). Conceived in three parts, these famous pieces appear transfigured in a kaleidoscope of colours, in which the violoncello piccolo shares the score with harpsichord and organ, and a continuo played by viola da gamba and cello – an accompaniment specifically suggested by one of the surviving copies of the sonatas. The trilogy will conclude in 2022 with "Bach Transcriptions", an ingenious programme of Bach Concertos for violin, played for the first time on cello piccolo. Mario Brunello will be joined by the Accademia dell' Annunciata. Mario Brunello continues to communicate with audiences with his richly diverse discography that includes recordings of works by Bach, Beethoven, Brahms, Franck, Schubert, Tchaikovsky, Ligeti, Cassado, Shostakovich, Vivaldi, Haydn, Chopin and Janáček, to name just a few. The celebrated cellist's noteworthy discography also includes the award-winning recording of Bach Cello Suites; Beethoven Triple Concerto under the baton of Claudio Abbado (Deutsche Grammophon); Dvorak Cello Concerto, conducted by Antonio Pappano (EMI), and the fascinating live performance recording of the poetic Shostakovich Cello Concerto No. 2, under the baton of Valery Gergiev in the Salle Pleyel, Paris. Brunello's close collaboration with Kremerata Baltica has produced two impressive recordings: Tavener's "The Protected Veil" recorded at Lockenhaus Festival a few years ago, and most recently "Searching for Ludwig" – a tribute to Beethoven recorded with Gidon Kremer and Kremerata Baltica, pairing Beethoven's quartets in a version for string orchestra with contemporary pieces by Léo Ferré and Giovanni Sollima. Mario Brunello is artistic director of Arte Sella and I Suoni delle Dolomiti Festival. Since October 2020 he has been appointed as the new Artistic Director of Stresa Festival, taking over from Gianandrea Noseda.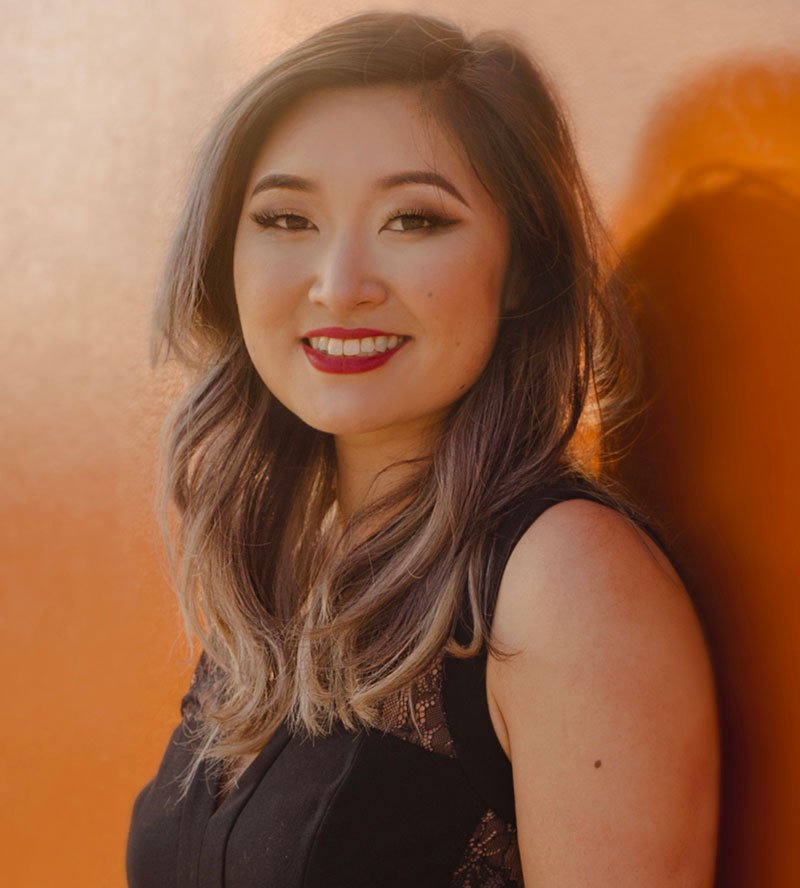 KRISTEN CHOI
Mezzo-soprano Kristen Choi has been hailed by Opera News as a "powerhouse in the making" for her portrayal of Suzuki in Madama Butterfly. Her 2019-2020 bookings include two house debuts in this signature role, with performances at Opera Omaha and Opera Philadelphia (COVID19) in their upcoming productions of Puccini's masterpiece. Recent engagements also included a role and house debut with Opera Maine as the Third Lady in Mozart's The Magic Flute, as well as creating the title role in a brand new production of Murasaki's Moon, a completely new work in partnership with Onsite Opera and the Metropolitan Museum of Art. In the spring of 2020, Ms. Choi will reprise the role of Lady Thiang in The King and I for her company debut at Piedmont Opera and in the fall of 2020, Ms. Choi was slated to make her Michigan Opera Theater debut reprising Suzuki in Madama Butterfly, makes her Opera Omaha debut as Cherubino in Le nozze di Figaro,  and in a future season, Ms. Choi will make her Dallas Opera debut.
Miss Choi began her 2018-2019 season on tour with the Lincoln Center Broadway Production of Rodgers and Hammerstein's The King and I as an ensemble member and Lady Thiang understudy. After six months with Lincoln Center she performed consecutive Suzukis, first with the Lyric Opera of Kansas City and then with Virginia Opera.   Her time in Virginia also included a role debut as Hiroko Kobayashi in Jack Perla's An American Dream.
The 2017-2018 season was a banner year for Miss Choi.  Highlights included her Kennedy Center debut where she made a lauded reprisal of her signature role in Jun Kaneko's production of Madame Butterfly at Washington National Opera.  It also featured her first foray into the European market, where she performed Paquette in Bernstein's Candide with the Théâtre du Capitole de Toulouse and the Opéra National de Bordeaux.  New roles entered into her repitoire included Hermia in Virginia Opera's A Midsummer Night's Dream, and Ruth Sherwood in Bernstein's Wonderful Town with the Seattle Symphony.   She also made a return to Santa Fe Opera as an apprentice, where she performed in the ensemble of the world premiere of Mason Bates's Opera, The (R)evolution of Steve Jobs.
Engagements in the 2015-2016 season included Cherubino in Sarasota Opera's Le nozze di Figaro and Paquette in Glimmerglass Opera's stunning production of Bernstein's Candide, directed by Francesca Zambello. The summer marked her first stint with Santa Fe Opera, where she made her house debut singing the role of Wowkle in Puccini's La fanciulla del West. In the 2013-2014 season Ms. Choi was an emerging artist with Virginia Opera where she sang the role of the Third Spirit in The Magic Flute, and covered the roles of Mrs. Lovett in Sweeney Todd and Meg Page in Falstaff.  That summer she portrayed the independent heroine, Jo, from one of the most beloved stories in American literature, Little Women at Opera North.  She also grew her pedigree in the realm of musical theatre with a staggering eighty-five performances of Lady Thiang in Rodgers and Hammerstein's The King and I.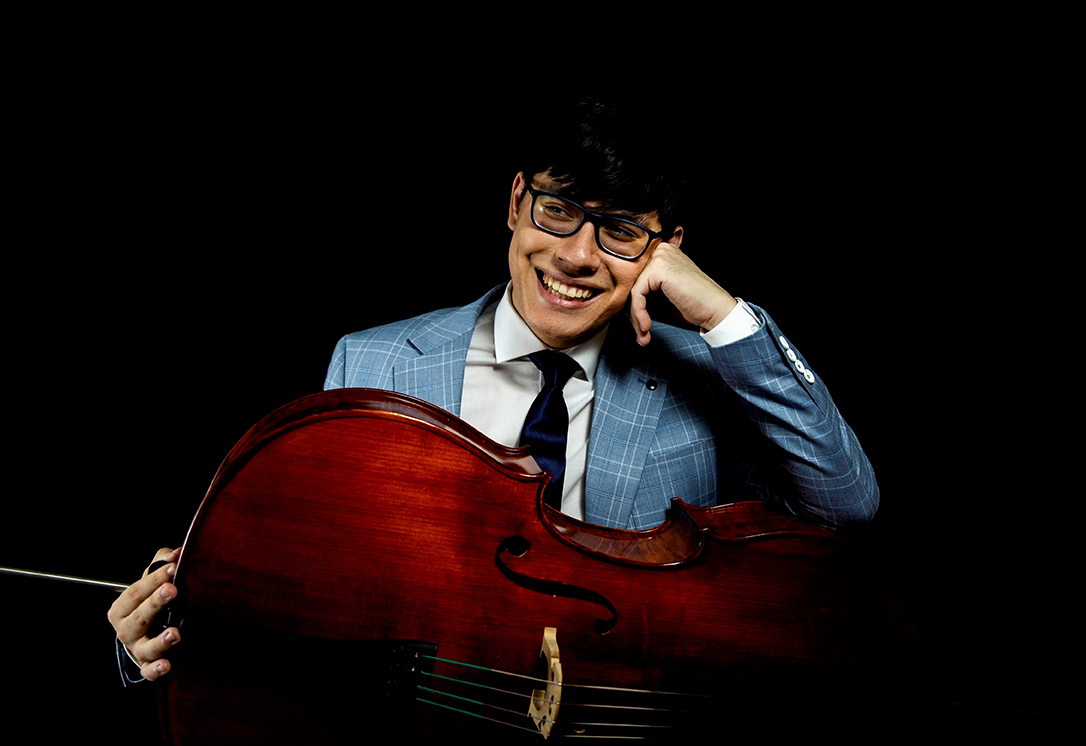 ZLATOMIR FUNG
The first American in four decades and youngest musician ever to win First Prize at the International Tchaikovsky Competition Cello Division, Zlatomir Fung is poised to become one of the preeminent cellists of our time. Astounding audiences with his boundless virtuosity and exquisite sensitivity, the 23-year-old has already proven himself to be a star among the next generation of world-class musicians. A recipient of the Borletti-Buitoni Trust Fellowship 2022 and a 2020 Avery Fisher Career Grant, Fung's impeccable technique demonstrates mastery of the canon and exceptional insight into the depths of contemporary repertoire.
In the 2022-2023 season, Fung performs with orchestras and gives recitals in all corners of the world. Orchestral engagements include the BBC and Rochester Philharmonics, Milwaukee, Reading, Lincoln, Ridgefield and Sante Fe Symphonies, Baltimore Chamber Orchestra, Sarasota Orchestra, and APEX Ensemble. He gives the world premiere of a new cello concerto by Katherine Balch with the Dallas Symphony Orchestra. He plays recitals throughout North America with pianists Benjamin Hochman, Dina Vainshtein, and Janice Carissa, including stops in New York City, Chicago, IL, San Diego and Berkeley, CA, Los Alamos, NM, Rockville, MD, Melbourne, FL, Vancouver and Sechelt, BC, Northampton, MA, Province, RI, Burlington, VT, and Waterford, VA. Tours of Europe and Asia include a recital at Wigmore Hall and two performances at Cello Biënnale Amsterdam.
Recent summer festival appearances include Aspen Music Festival, Bravo! Vail with the New York Philharmonic and Leonard Slatkin, ChamberFest Cleveland, Chamber Music Northwest, La Jolla Chamber Music Society, Rockport Chamber Music Festival, and Verbier. As a soloist, Fung has appeared with the Detroit, Kansas City, Seattle, Utah, Greensboro, Ann Arbor, and Asheville Symphonies, among many others. Past recital highlights include his Carnegie Hall Weill Recital Hall debut with pianist Mishka Rushdie Momen and multiple tours throughout North America, Europe, and Asia. As a chamber musician, he has been presented by the Philadelphia Chamber Music Society, Philharmonic Society of Orange County, IMS Prussia Cove, Syrinx Concerts in Toronto, The Embassy Series & The Phillips Collection in Washington DC, and Salon de Virtuosi and Bulgarian Concert Evenings in New York City.
A winner of the 2017 Young Concert Artists International Auditions and the 2017 Astral National Auditions, Fung has taken the top prizes at the 2018 Alice & Eleonore Schoenfeld International String Competition, 2016 George Enescu International Cello Competition, 2015 Johansen International Competition for Young String Players, 2014 Stulberg International String Competition, and 2014 Irving Klein International Competition. He was selected as a 2016 U.S. Presidential Scholar for the Arts and was awarded the 2016 Landgrave von Hesse Prize at the Kronberg Academy Cello Masterclasses.
Of Bulgarian-Chinese heritage, Zlatomir Fung began playing cello at age three. Fung studied at The Juilliard School under the tutelage of Richard Aaron and Timothy Eddy. Fung has been featured on NPR's Performance Today and has appeared on From the Top six times. In addition to music, he enjoys cinema, reading, and blitz chess.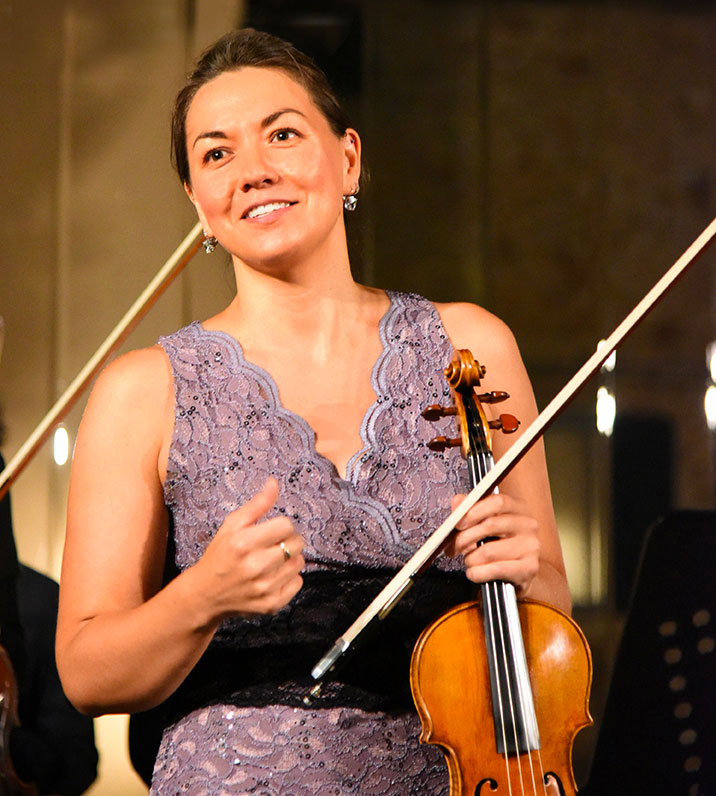 ARIANA KIM
Noted by The New York Times for giving "the proceedings an invaluable central thread of integrity and stylishness," violinist Ariana Kim made her New York recital debut at Carnegie's Weill Hall during her doctoral studies at Juilliard and is now a tenured a professor at Cornell University. At 16, Ariana made her debut with the St. Paul Chamber Orchestra and at 24 was appointed acting concertmaster of the Louisiana Philharmonic in New Orleans; she has since become one of the most respected artists of her generation.
As a violinist of the Aizuri Quartet she was awarded the 2017 Osaka International Competition Grand Prize, the 2018 M-Prize, and a 2019 GRAMMY® nomination for the album Blueprinting. During her tenure, the ensemble served as a Quartet-in-Residence at the Metropolitan Museum of Art and presented recitals at Suntory Hall Tokyo, the University of Toronto, Duke University, and the Kennedy Center, among others. Equally devoted to contemporary and long-established literature, Ariana held a 10-year position with the New York new music ensemble Ne(x)tworks and is currently in her 17th season with The Knights; their 2016 recording …the ground beneath our feet… on which Ariana is a featured soloist alongside Guillaume Pirard in Steve Reich's Duet, was chosen as NPR's "Songs We Love" for the year. During the COVID-19 pandemic, Ariana embarked on a social justice project with composer Steve Heitzeg and actor-narrators Lou and Sarah Bellamy to create a work shedding light on police violence and community building; the project culminated in a multi-media work for solo violin, spoken word, and video footage of the protests and street art that emerged during the demonstrations of 2020.
Recently having returned from a sabbatical year in South Korea, Ariana spent seven months studying the gayageum (an ancient zither-style instrument), performing throughout the country, and presenting master classes at Seoul National University. She was appointed co-artistic director of the Chamber Music Society of Minnesota and Paesaggi Musicali Toscani in Siena, Italy in 2019. In the fall of 2023, she will present the world premiere of Piyawat Louilapprasert's Violin Concerto in Bangkok, Thailand and her upcoming solo album – exploring improvisation through the lens of Mozart and Beethoven sonatas alongside world folk music – is set for release in the spring of 2024.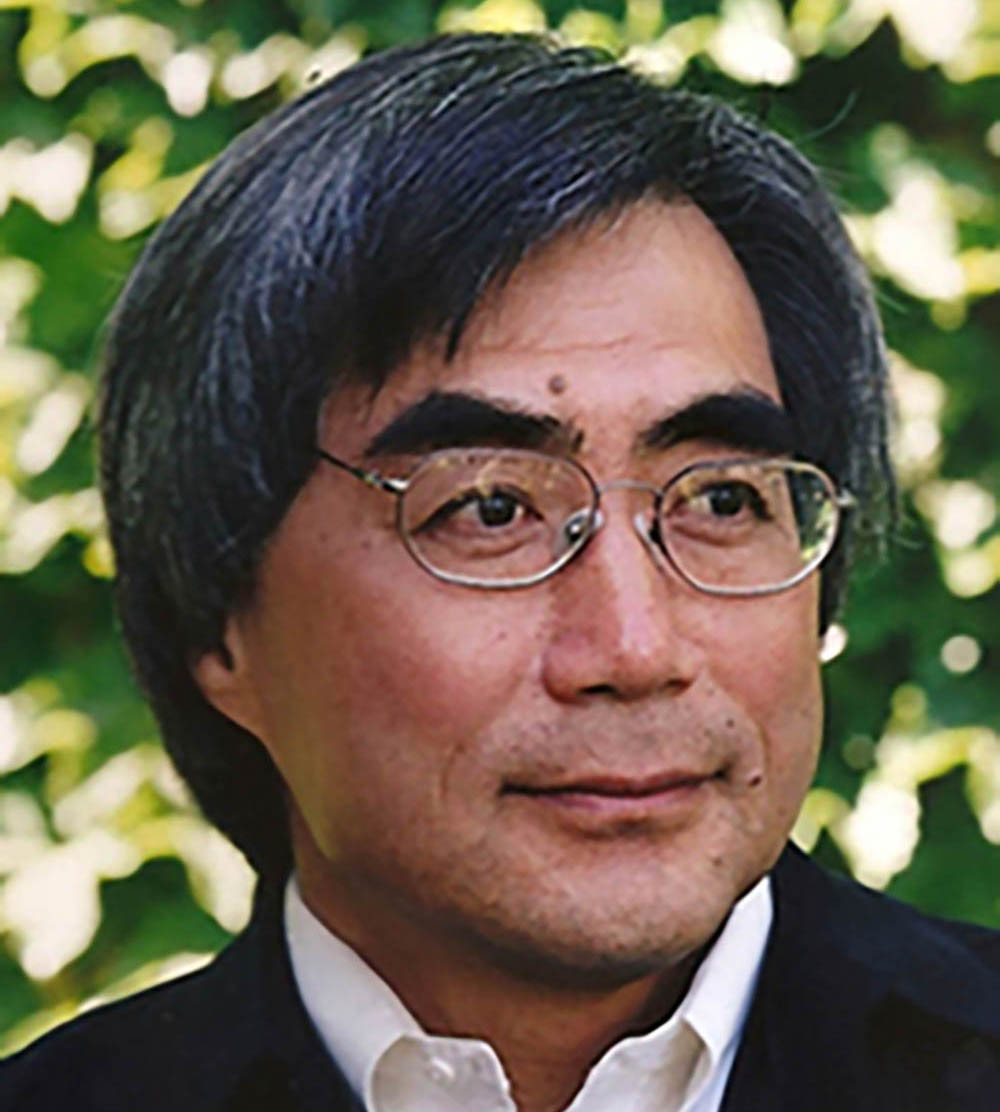 YOUNG NAM KIM
Noted by the New York Times for "sparkling virtuosity, strong colors and intense lyricism," violinist Young-Nam Kim has appeared widely in the United States and Europe in summer festivals including Marlboro, Colorado, Sion, Sienna and Tanglewoodwhere he received the Joseph Silverstein Prize. He has performed as a soloist with orchestras including the Minnesota Orchestra and St. Paul Chamber Orchestra, and those of Seoul, Pyong-Yang, Alabama, Binghamton, Brockton, Columbus, Detroit, Lausanne (Switzerland), Rochester, Spokane, and Syracuse among others, and appeared widely inrecitals including Carnegie Hall and Kennedy Center.  In addition to the standard repertoire, Mr. Kim has premiered more than fifty works by important composers of today. He also served on the jury of many competitions including the LipizerInternational Violin Competition in Italy.
Mr. Kim, who soloed with the Seoul Philharmonic while still in his early teens, moved to the United States while still in high school and studied primarily with Louis Krasner in Syracuse and Boston.  His other teachers include Felix Galimir in New York and ZinoFrancescatti in Switzerland.
Founder and Artistic Director of the Chamber Music Society of Minnesota, Mr. Kim frequently performs in concerts with such distinguished artists such as Leon Fleisher,  Robert Mann, Joseph Silverstein, Arnold Steinhardt, Samuel Rhodes, Charles Neidich, Fred Sherry, Yo-Yo Ma and others. In 2001 Mr. Kim was the artistic director with Yo-Yo Ma for the "Hun-Qiao" project, to commemorate the Asian Tragedies of World War II. The gala event presented the world premiere of four commissioned works by eminent American, Chinese, Japanese and Korean composers.
Mr. Kim's recording of two violin concertos written for him by Gunther Schuller and Peter Child with the MIT Wind Ensemble was released on Innova Records in the fall of 2004 to much critical acclaim.
In April of 2004 Young-Nam Kim made a historic appearance representing the U.S. in Pyongyang, North Korea, performing four concerts in the International Spring Arts Festival. He was invited again in 2008 and 2012 to appear as the soloist with the Pyongyang National Symphony.
For over a decade Mr. Kim was a faculty member and head of chamber and contemporary music activities at Gunther Schuller's Festival at Sandpoint. He is also founder and director the Northern Lights Chamber Music Institute/Festival held annually in August at Camp Vermilion near Cook, Minnesota.
From 1980 to 2018, Mr. Kim was on the faculty of University of Minnesota where co-directed the New Music Ensemble in addition to teaching his violin studio, and was named the University's Distinguished McKnight Scholar in 1999. He received a Presidential Outstanding Community Service Award in 2000. Prior to coming to Minnesota, he was an Artist-in-Residence and a faculty member of Bowling State University in Ohio where he performed widely as a member of the Bowling Green String Quartet and in a duo with pianist-composer Paul Schoenfield.
In December 2001 Mr. Kim was honored as one of six and the only musician to be named "Artist of the Year" by the Minneapolis Star Tribune.
Young-Nam Kim resides in St Paul with his wife, Ellen, and together are very proud parents of three young professionals.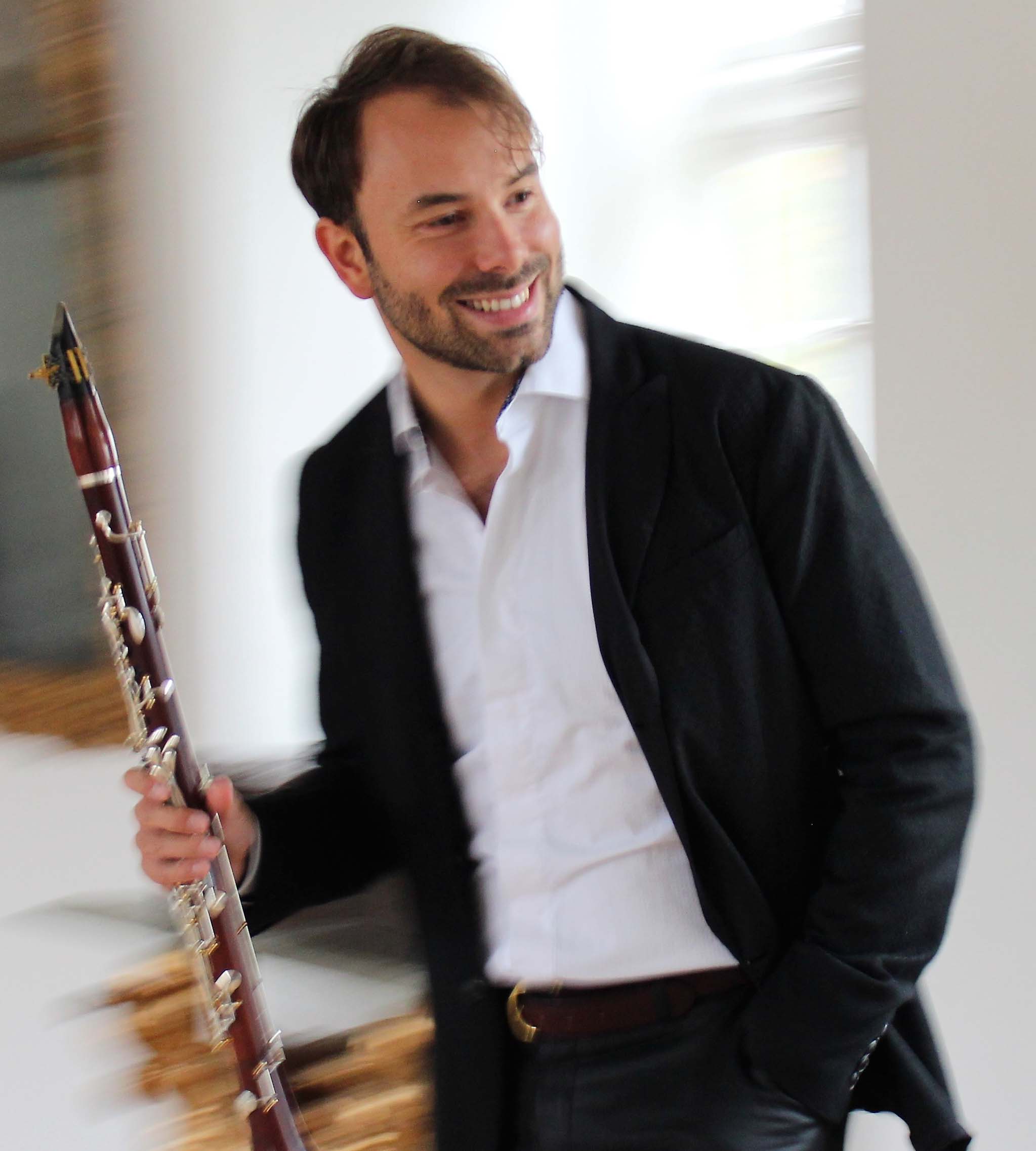 TOMMASO LONQUICH
Acclaimed by reviewers as a "formidable clarinetist" and praised for his "passion, sumptuous tone, magical finesse and dazzling virtuosity", Tommaso Lonquich is Solo Clarinetist with Ensemble MidtVest, the international full-time chamber ensemble based in Denmark.  He is also an Artist of the Chamber Music Society of Lincoln Center in New York, with which he performs in the United States and on worldwide tours.
He has appeared on the most renowned stages of four continents (Carnegie Hall, Wigmore, Alice Tully, Suntory, Salle Pleyel) and at major festivals (Lockenhaus, Oxford, Mecklenburg, Pacific, Music@Menlo, Bridgehampton). He has partnered among others with Christian Tetzlaff, Nicolas Altstaedt, Pekka Kuusisto, Carolin Widmann, Wu Han, David Finckel, Sergio Azzolini, Umberto Clerici, Maximilian Hornung, Alexander Lonquich, Gilles Vonsattel, Anneleen Lenaerts, Claudio Martinez Mehner, Ani and Ida Kavafian, Gil Kalish, Mojca Erdmann, as well as with the Danish, Vertavo, Noûs and Zaïde string quartets.
In Denmark, Tommaso Lonquich is the Co-Founder and Artistic Co-Director of Schackenborg Musikfest, a prestigious summer festival which takes place at the former residence of Prince Joachim.  In Italy, he is the Co-Founder and Artistic Co-Director of KantorAtelier, a vibrant cultural space based in Florence and dedicated to the exploration of music, theatre, art and psychoanalysis.  Particularly active in the field of improvisation, he has led workshops at the Juilliard School and has collaborated with prominent visual artists, dancers and theatre companies.
A devoted mentor, Tommaso Lonquich is the Head of Chamber Music at the Dædalus Advanced Studies Program in Florence, an institution which he co-founded. He has given masterclasses at the Manhattan School of Music, the State University of New York, the Royal Danish Academy, the Utah State University, and the Royal Welsh College of Music, among others.
Tommaso Lonquich performs regularly as a soloist and solo clarinetist with orchestras such as the Haydn Philharmonie (Austria), the Orchestra Leonore (Italy), the Chamber Orchestra of Mantua (Italy) and the Slovenian Radio Orchestra, collaborating with conductors such as Zubin Mehta, Vladimir Ashkenazy, Fabio Luisi, Nicolas Altstaedt and Leonard Slatkin.
He can be heard on a number of CD releases by Sony, Music@Menlo, NovAntiqua, as well as on live broadcasts by the BBC, DR, RAI, ARD and other national radios around the world.
Alongside his artistic career, he has trained as a Clinical Lacanian Pychoanalist in Ljubljana and Madrid.
Tommaso Lonquich is a Schwenk & Seggelke, ZAC Ligature, and Buffet Crampon Artist and plays period clarinets custom-made by Soren Green.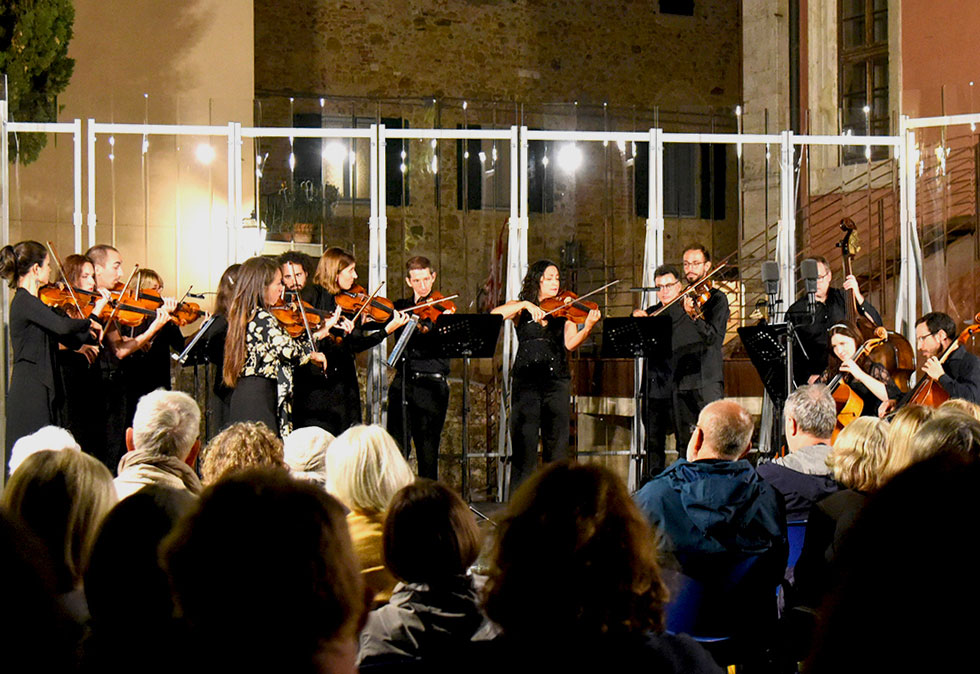 ORCHESTRA DA CAMERA MILANO CLASSICA
Milano Classica " Orchestra da Camera" was founded in 1993 by members of the former Orchestra dell'Angelicum. These experienced musicians have given enthusiastic audiences the opportunity to enjoy performances of the great masterpieces from the Baroque period and above all of the Classical era, working with conductors and soloists who specialize in early music performance practices. The orchestra also has played a great number of previously unknown compositions, often performing works for the first time in the modern era. The orchestra performs 19th century and contemporary works as well. Many premieres of works by prominent Italian composers have been written specifically for Milano Classica.
Since its formation, the orchestra has performed twice weekly during its regular concert season from November to June at the Palazzina Liberty in Milan. This building, a wonderful example of Italian art-nouveau, is situated in one of the city's most beautiful parks.
Many world famous artists have performed with or conducted the Milano Classica including Franco Gulli,Riccardo Muti, Jeffrey Swann, Mario Brunello,Giovanni Sollima, Andrea Marcon, Ottavio Dantone, Enrico Onofri, Stefano Montanari, Enrico Gatti, Giuliano Carmignola, Fabio Biondi, Enrica Cavallo,Umberto Benedetti Michelangeli Jr., Enrico Dindo, Paolo Fresu and Alexander Lonquich.
Milano Classica has appeared throughout Italy, as well as in Austria, Germany, Belgium, Switzerland, Slovenia, Turkey, Japan and the U.S.A. and has participated in important festivals such as those of Lubiana and Ankara, the Etè Mosan and Flanders Festival in Belgium as well as the Fanfare Festival in Louisiana. It has performed on important concert series including those of the Schubert Club in St.Paul, Minnesota, Vassar College in the state of New York and the Oratorio del Gonfalone in Rome. The orchestra's recordings –with the labels Bottega Discantica, Vermeer Classics, Tactus and Dynamic – have been favorably received by international critics and several have won special recognition.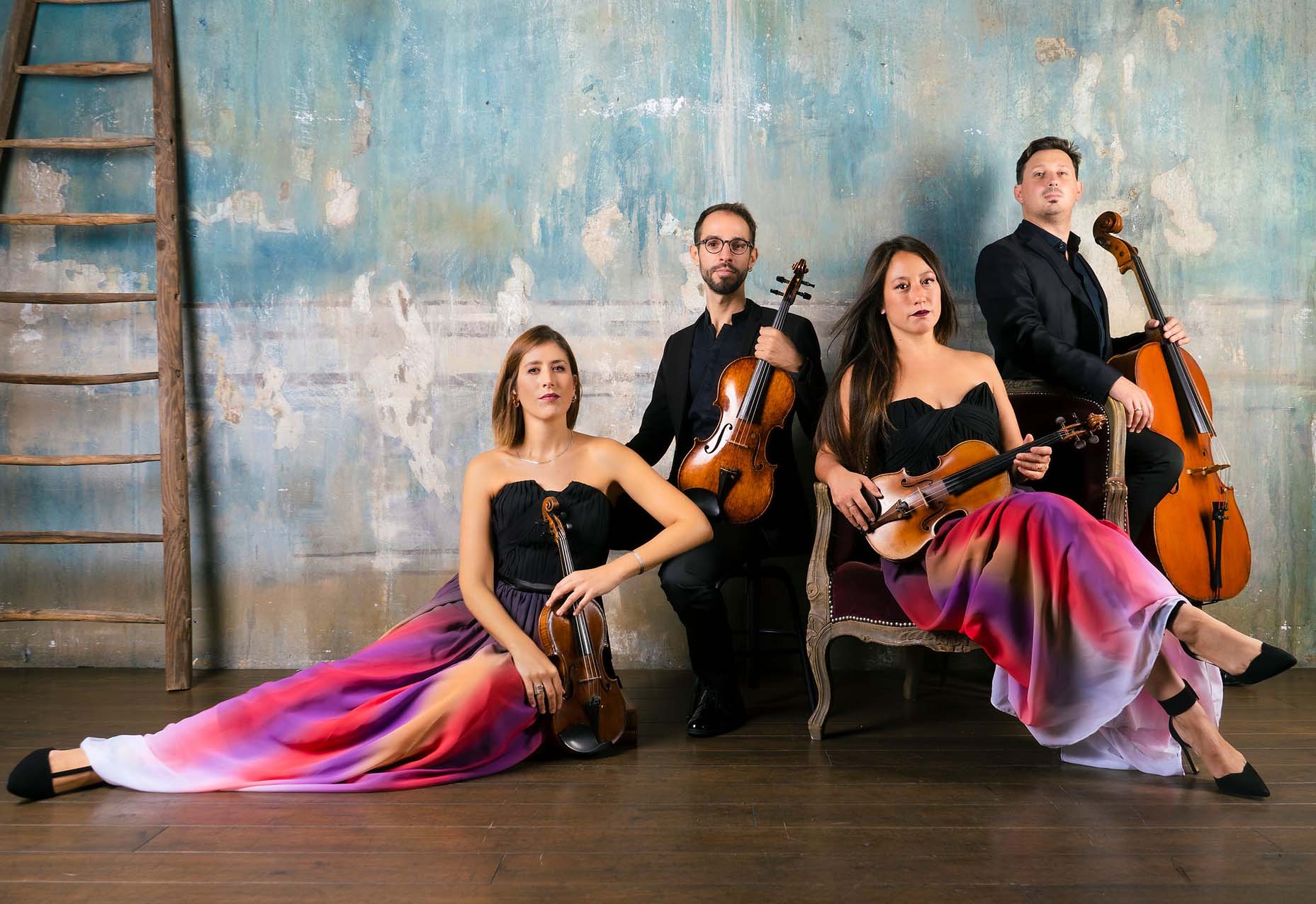 QUARTETTO INDACO
The Quartetto Indaco began its advanced studies at the Scuola di Musica di Fiesole in 2007, thanks to the encouragement and help of Piero Farulli and Andrea Nannoni. Subsequently, the ensemble participated in master classes with numerous internationally renowned quartets (Artemis, Brodsky, Prometeo and Cremona) as well as in specialized courses with members of great quartets such as Günter Pichler-Alban Berg Quartet, Milan Skampa-Smetana Quartet, Hatto Beyerle-Alban Berg Quartet, Rainer Schmidt-Hagen Quartet and Krzysztof Chorzelski-Belcea Quartet. The Quartetto Indaco graduated in Chamber Music at the Musikhochschule of Hannover under the guidance of Oliver Wille, member of the Kuss Quartet. The quartet has performed on concert series' and festivals throughout Italy (Festival "Paesaggi Musicali Toscani", "Festival dei due mondi" in Spoleto, Società del Quartetto, Nuova Consonanza in Roma) including a performance at the Palazzo del Quirinale in Rome (which was broadcast throughout Italy by Rai Radio 3). They have appeared in various European countries including Switzerland, Germany (Heidelberger Frühling 2015-2017, Podium Festival-Esslingen, Goslar Musik Wochen), Ireland, Latvia, Sweden and Holland. Since 2017 the quartet has participated in the project "Le Dimore del Quartetto" in collaboration with ADSI and  the Associazione Piero Farulli.
Finalist at the prestigious string quartet competition "Premio Paolo Borciani" XI edition, the quartet has won several prizes in international competitions including the "Premio Papini", "Enrica Cremonesi" and has received numerous scholarships including "Hohenloher Kultursommer Hannover" as well as "Fondo Morosini per la Cultura" thanks to "Le Dimore del Quartetto". In 2014, they were the recipients of the special prize "Jeunesses Musicales" at the X edition of "Premio Paolo Borciani". The quartet has performed with many illustrious international artists, including Bruno Canino, Avi Avital, Claudia Bareinsky, Derek Bermel, Julian Bliss, Davide Formisano, Paolo Beltramini, Giovanni Scaglione, Yves Henry as well as Valentin Erben, the cellist of the Alban Berg Quartet with whom, in 2012, they performed the quintet for two cellos by Schubert. Quartetto Indaco is also dedicated to contemporary music with the goal of giving a voice to new musical language: In this regard they were awarded with "Premio Giuseppe Scotese" as best performer during the 53rd edition of 'Festival Nuova Consonanza' in Rome.  Quartetto Indaco has been the 'ensemble in residence' at the 'International HighScore Festival' of Pavia since 2010. The quartet has received enthusiastic and glowing reviews from many music critics: the Ttela Newspaper of Sweden wrote "their performance is like a stupefying show of fireworks, so brilliant that the walls could hardly contain it". Il Giornale di Vicenza describes the quartet as "compact, full of polish and exuberance, a real revelation. The Quartetto Indaco shows lucid precision, concentration and great ability".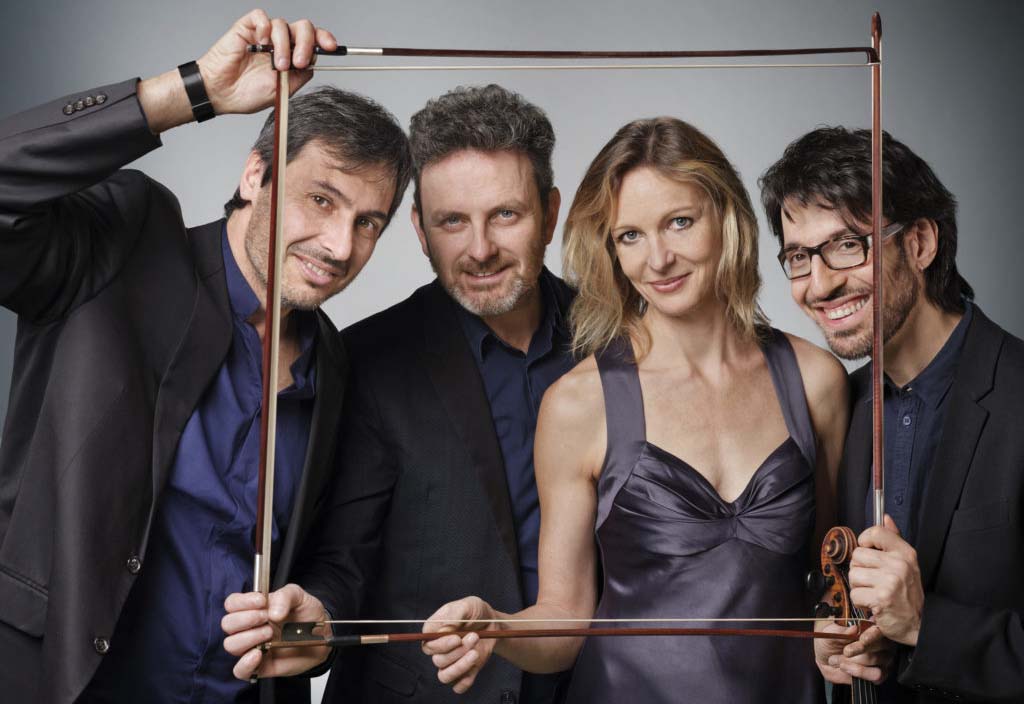 QUARTETTO PROMETEO
Winner of the 50th Prague Spring International Music Competition in May 1998, the Quartetto Prometeo was also awarded the « Special Bärenreiter prize for best performance of Mozart's Quartet K 590 according with the original score », the City of Prague award as best quartet and the « Pro Harmonia Mundi » prize.
The Quartetto Prometeo was appointed resident quartet, from 1998 to 1999, at the Britten Pears Academy in Aldeburgh and was awarded the « Thomastik Infeld » prize at the Internationale Sommer Akademie Prag-Wien-Budapest in 1999 for « outstanding performance of a chamber music work ». It won second prize at the Concours International de Quatuors of that year in Bordeaux and, in 2000, the Special Bärenreiter Prize at the ARD Munich Competition. Then, in 2012 it was honored to receive the Leone d'Argento, one of the highest distinctions in music in Italy. The Quartetto Prometeo at the present time is quartet-in-residence at the prestigious Accademia Filarmonica Romana.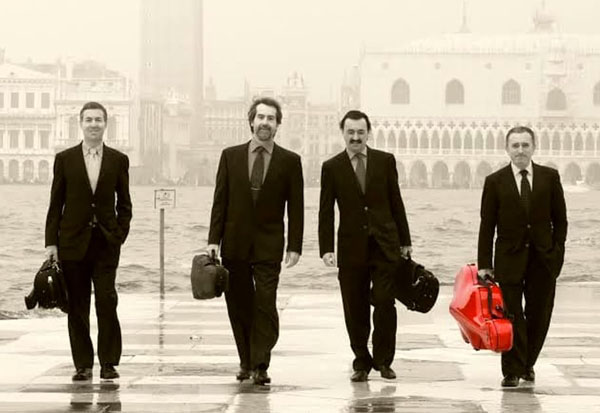 QUARTETTO DI VENEZIA
The Quartetto di Venezia inherited the qualities of two schools of quartet interpretation, that of the Quartetto Italiano, under the guidance of Piero Farulli, and the Central-European School of the Végh Quartet, through several meetings with Sándor Végh and Paul Szabo. In addition to annual appearances throughout Italy, the Quartetto di Venezia has frequently performed elsewhere in Europe, and in the rest of the world. They had the honour of playing for His Holiness Pope John Paul II and the president of Republic of Italy and their recordings include many CDs for Naxos, Dynamic, Fonit Cetra, Unicef, Aura, and Koch. Their most recent release is a 3-CD set of Luigi Cherubini's Six String Quartets for Decca. With frequent broadcasts and television appearances, the ensemble has collaborated with artists of worldwide fame, including Bruno Giuranna, the Borodin Quartet, the Pražák Quartet, Piero Farulli, Paul Szabo, Oscar Ghiglia, Danilo Rossi, Dieter Flury and Pietro De Maria. For their thirtieth anniversary season the Quartetto di Venezia received official recognition from the president of the Republic of Italy, Giorgio Napolitano.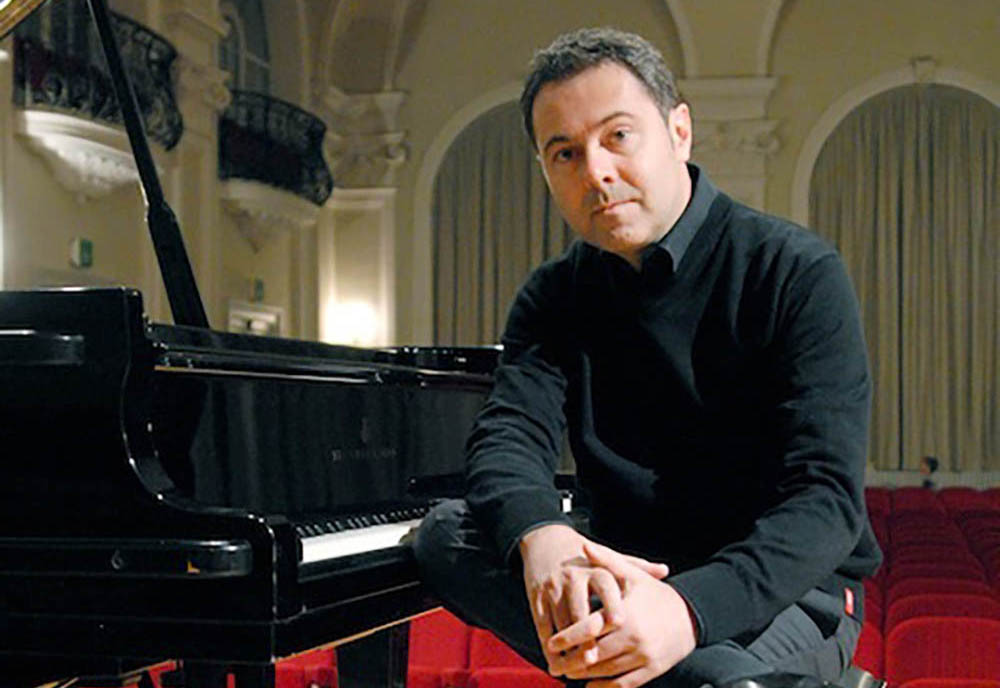 CORRADO RUZZA
Corrado Ruzza studied at the Conservatory in Verona and later at the University of Music and Performing Arts in Vienna under the guidance of Paul Badura-Skoda. He then completed his in-depth studies with Norbert Brainin, Jörg Demus, Michele Campanella, Dario De Rosa and Ferdinand Rauter, who was one of the inspirers and founders in London of the Amadeus Quartet.
He has given concerts in major halls in Europe, in the United States and in Russia, both in chamber music ensambles and as soloist in orchestral performances.
He is nowadays frequently seen to collaborate with various instrumentalists and singers in concerts, radio broadcasts and recordings. He is at present permanent pianist of the National Museum Giuseppe Verdi in Busseto and official pianist of the international  competition AudiMozart! in Rovereto for wind instruments.
Since 1989 he is head of Chamber Music at the Conservatory "F. A. Bonporti" in Riva del Garda, where he also leads projects for research and enhancement of historical heritage. He has also held masterclasses and conferences for the Sacramento Youth Symphony in the US, for the Musical Academy in Finland and for the Magdeburg University in Germany and for the Summer Academy of Radovljica (Slovenia).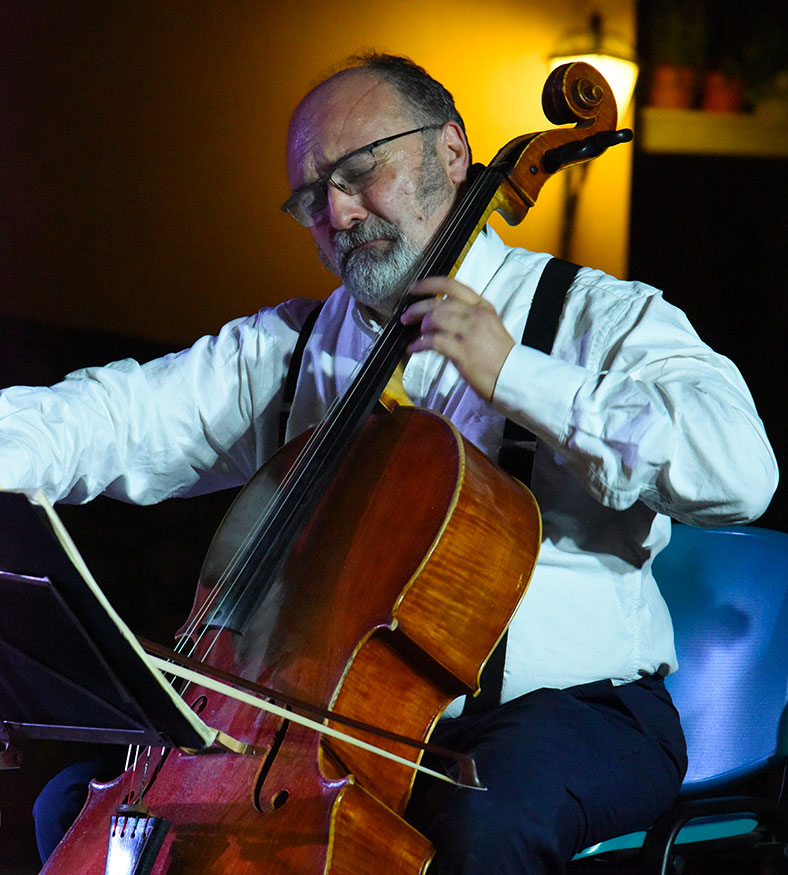 MARCELLO SCANDELLI
Marcello Scandelli was born into a family of musicians. He studied at the Conservatorio Giuseppe Verdi di Milano with Giuseppe Lafranchini, principal cellist of Teatro della Scala and later with Paul Tortelier and G.Eckard. He studied chamber music with the Trio di Trieste and won a scholarship and a Diploma of Merit at the Chigiana Academy of Siena. He also won a scholarship as Best Student of Chamber Music at the Scuola di Alto Perfezionamento di Fiesole. He has been a member of the Milano Classica for the past ten years in the role of principle cellist (as well as soloist and conductor)where he has collaborated with important artists such as Franco Gulli, Danilo Rossi, Anahi Carfi, Marco Fornaciari, Fabio Biondi, Stefano Montanari and Ottavio Dantone. Marcello Scandelli has concertised extensively in Italy, Germany, France, Austria, Switzerland, England, Slovenia, Spain, U.S.A. and Finland. He was the principle cellist of the Piccola Sinfonica di Milano with which he appeared as soloist in important concert halls in Italy and abroad. In 1990 he began his career in ancient music which led him to perform with groups such as Giardino Armonico, Europa Galante, Archipelago, Accademia della Magnifica Comunità, Camerata Anxanum, Festa Rustica, Il Falcone, Accademia degli Invaghiti, Il Canto di Orfeo, Accademia i Filarmonici, Dolce e Tempesta, Musica Laudante ,L'Aura Soave, Ensemble MeranoBaroque, Il Complesso Barocco, Brixia Musicalis, Ensemble Granville and L'Ensemble Baroque de Nice. He has recorded for Fonè, Agorà, Nuova Era, Tactus, Bongiovanni , Dynamic ,Brilliant , Avie, Velut Luna e Fonit Cetrarecently , in the role of conductor and soloist of Orchestra da Camera Milano Classic. He was invited to hold classes in baroque cello at the Nervi Musei in Musica, an international festival which holds courses in ancient music, alongside Bob Van Asperen, Monica Huggett and Vittorio Ghielmi. In 1996 he founded l'Ensemble Il Furibondo, an instrumental group which specializes in music from the canzona of the 17th century to the cantatas, both secular and sacred, and Sonatas of the 18th century. He is the cello soloist and co-director of " La Follia Barocca".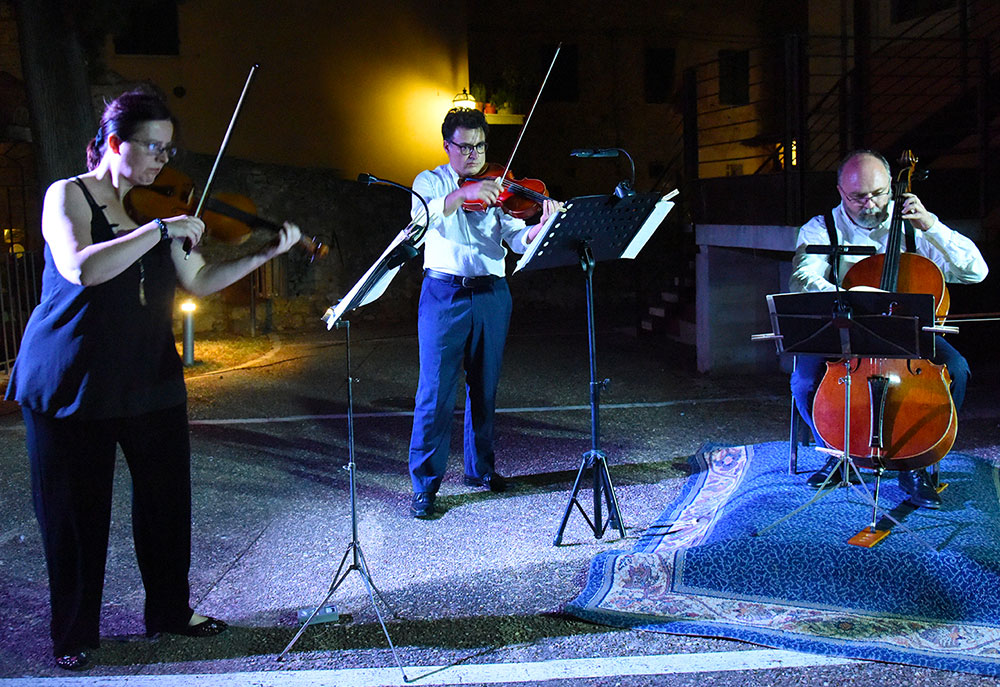 TRIO FURIBONDO
The "Furibondo", a string trio performing on original instruments was founded in 2011 by musicians with vast international experience who have been members of world famous ensembles such as Le Concert des Nations directed by Jordi Savall and Il Giardino Armonico directed by Giovanni Antonini. Its repertoire spans from the seventeenth to the twentieth centuries.
The ensemble made its debut at the festival "Nuove Settimane Barocche" in Brescia and have performed numerous times at "Paesaggi Musicali Toscani". They have appeared as a larger ensemble with the "Meraner Musikwochen" and with the play "Lascia pur che il mondo giri" with music by Azio Corghi at the Teatro "Dante Alighieri" in Ravenna.
Il Furibondo has appeared at the Gaudete Festival Internazionale di Musica Antica has performed for the chamber music season of Milano Classica as well as Ceresio Estate.
The group's debut recording, Mozart/Bach "Preludi e Fughe K. 404a", was given rave reviews by the publications "Musica", "Classic Voice" ," "Suonare News"and "Archi Magazine". The aforementioned CD was introduced by the programs "La Recensione" and "Primo Movimento" on Swiss  and Italian national radio stations. The trio has appeared on " Piazza Verdi " on Italian radio for an interview and live performance.
MARIANGELA VACATELLO
"… and even when Ginastera gives you one piece with a close family likeness to another, you listen with a sense of renewal thanks to performances by Mariangela Vacatello of a superb zest, brio and imaginative scope… she has technique in spades, making her a front-runner with Argerich's legendary live Three Argentinian Dances… no praise could be high enough for Vacatello's achievement." (Gramophone 2016)
In the two decades since her professional debut, pianist Mariangela Vacatello has brought her virtuosity, passionate interpretations, and magnificent musicality to numerous global audiences. She is recognized worldwide as an exceptionally gifted artist, reflected in the many awards as well as the effusive reviews that she has received for both her live performances and recordings for Brilliant Classics. Her performances are regularly broadcasted by prestigious Radio Stations worldwide.
The Second Prize at the Franz Liszt International Piano Competition in 1999 at the age of 17 catapulted her towards an international career as a soloist, performing at Wigmore Hall, Bridgewater Hall in Manchester, Walt Disney Hall, Montpellier Festival, Carnegie Weill Hall in NYC and Oriental Centre in Shanghaj.
She has since appeared regularly with such prominent orchestras as the Teatro alla Scala Philharmonic Orchestra, Accademia Nazionale Santa Cecilia in Rome, RAI in Turin, Lithuanian Symphony, Stuttgarter Philharmonics, Nordwestdeutsche Orchestra, Johannesburg Philarmonic, "Haydn" in Trento and Bolzano, Orchestra di Padova e del Veneto, Zagreb Philarmonia, Pannon Philharmonic, Moldavian Radio Television, RSI Orchestra, Belgrade Philarmonic Orchestra, Hartford Symphony, Colorado Spring Symphony Orchestra and the Prague Chamber Orchestra.
She has performed with renowned conductors such as Andris Nelsons, Krystof Penderecky, Gustav Kuhn, Andrès Orozco-Estrada, Gábor Takács-Nagy, Alexander Shelley, Xian Zhang, Roland Boer, Aleksander Slatkovky, Gerard Korsten, Daniel Kawka, Martin Haselboeck, Bernard Gueller, David Itkin, Zsolt Hamar, Christopher Franklin, Anton Nanut, Donato Renzetti, Alain Lombard, Charles Olivieri-Munroe, Daniel Meyer, Carolyn Kuan and Michael Tabachnik. With Orchestra della Magna Grecia she has performed the Five Piano Concertos by S. Rachmaninov.
Her awards include The Solti Foundation Award, the Nino Carloni Prize, XVII Venice Prize, the Finalist and Worldwide Audience Award at the 2009 Van Cliburn International Piano Competition, 1st Prize Top of the World International Piano Competition 2009, Laureate Prize Queen Elisabeth International Music Competition in 2007, the Ferruccio Busoni International Piano Competition in 2005, I.Yun in memoriam Korea 2008; she has been Rising Star TheGilmore in 2010/2011.
Mariangela Vacatello was born in Naples, Italy, in a family of musicians who enrolled her in music lessons at the age of four; her talent has been accelerated by studies at the Imola Piano Academy, Milan Conservatory and the Royal Academy of Music in London, besides several masterclasses around the world.
Her musical curiosity in the contemporary repertoire has brought her to collaborate with IRCAM in Paris in a world premiere Piano Quintet for SmartInstruments, a new technology that will permit to join both classical and digital sounds and to work with the composer Georges Aperghis.
At the present time, Mariangela is living in Umbria and is a sought-after teacher as Piano Professor at the Conservatoire "F. Morlacchi" in Perugia and in Pinerolo International Music Academy.
In the 2019 and seasons Mariangela Vacatello has debuted in the prestigious Teatro San Carlo in Naples, as well as in a new tour in South Africa, a project with IRCAM – La Scala Paris "Skrijabin and the contemporary", a debut in La Biennale – Venice. In 2020 a recital at Teatro alla Scala in Milan for Milano Musica Festival has included works written for Ms Vacatelo by Marco Stroppa, Yan Maresz and Georges Aperghis; besides that she has been invited to record a video with L. v. Beethoven Piano Concerto n. 3 op. 37 for the Italian Television RAI.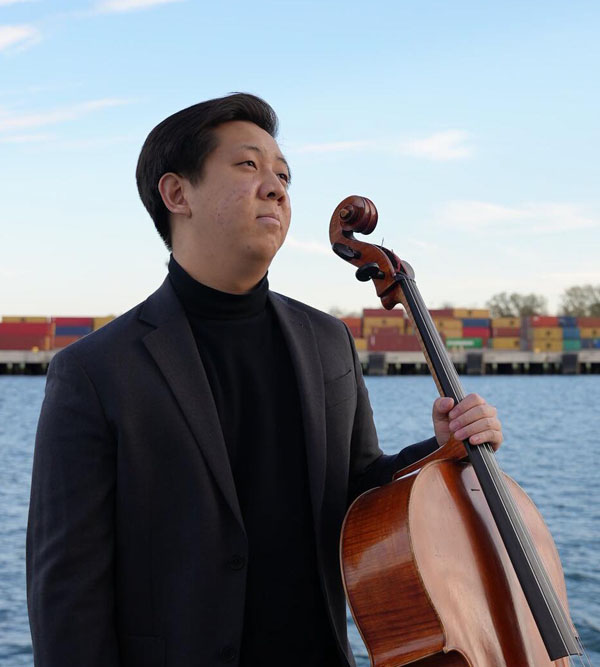 WILLIAM SUH
Cellist William Suh has been recognized as an emerging artist of engaging musicianship, sensitively colored playing and musical sincerity. The first prize winner of the New England Conservatory Concerto Competition and the Music Teachers National Association String Competition, William's awards include first prize at the Hudson Valley Philharmonic String Competition, a top prize at the New York International Artists Association Competition, finalist of the Stulberg International and Mondavi National Young Artist Founders' Division Competitions and recipient of the Jack Kent Cooke Young Artist Award from National Public Radio's From the Top. Recent performance highlights include Sergei Prokofiev's Sinfonia Concertante with the New England Conservatory Symphony and Maestro Hugh Wolf at Jordan Hall and a debut performance at Carnegie's Weill Recital Hall.
A dedicated chamber musician, William has worked with the Morgenstern and Weilerstein trios and members of the Cleveland, Emerson, Guarneri, Juilliard and Tokyo string quartets. Past festival appearances include the Chamber Music Workshop of the Perlman Music Program where he studied with the late Joseph Kalichstein and Roger Tapping, the Fellowship Program of the Bowdoin International Music Festival where he worked closely with David and Phillip Ying and the Kneisel Hall Chamber Music Festival with Joel Krosnick and Laurie Smukler. William has also performed in select masterclasses for Truls Mørk, Marc Coppey and Laurence Lesser in addition to his studies with Astrid Schween, Clara Kim and Zvi Plesser through the Perlman Music Program's Summer Music School and its Winter Residency in Sarasota. William's formative years of study were with the late Andrew Eckard, former associate principal of the Honolulu Symphony and Dr. Jonas Carlson. A scholarship recipient of the Morning Music Foundation, he has appeared as a soloist with the Oahu Civic Orchestra, Kamuela Philharmonic and Antelope Valley Symphony.
William received his Bachelor of Music degree with Academic Honors from the New England Conservatory under Paul Katz and is currently pursuing his Master of Music degree at the Yale School of Music with Paul Watkins. He is also a full scholarship graduate of the Colburn Music Academy where he studied with Clive Greensmith. An advocate for the democratization of music education, William manages technical operations for CelloBello. A former grant recipient of the Virtu Foundation, he currently performs on a 1913 cello by Carl Becker Sr. provided by a generous loan from the Colburn Collection.